It's time for the July 2022 report.
Bus Company Simulator
We were late in extending the map licenses this month so you have to look the August balance to see the correct number. We lost both in rating and financially this month. Financially we are very close to our red line, which is company balance under 500 thousand.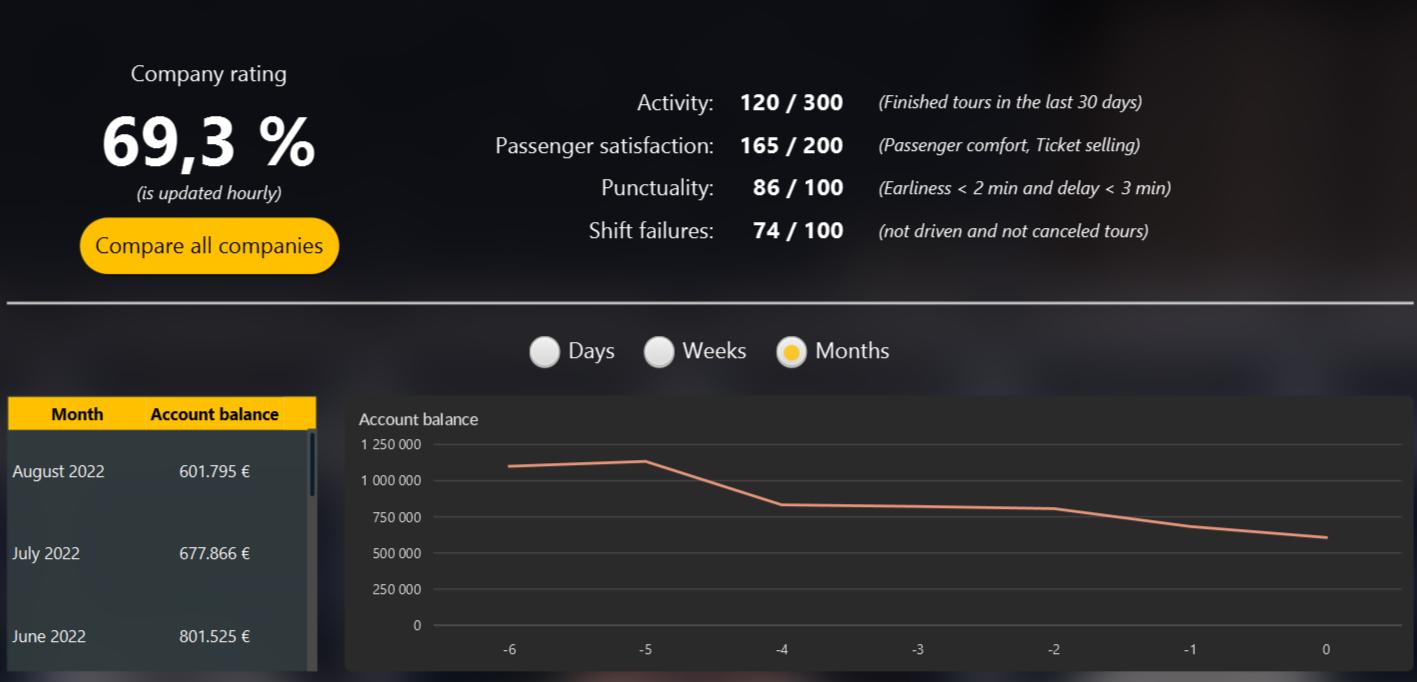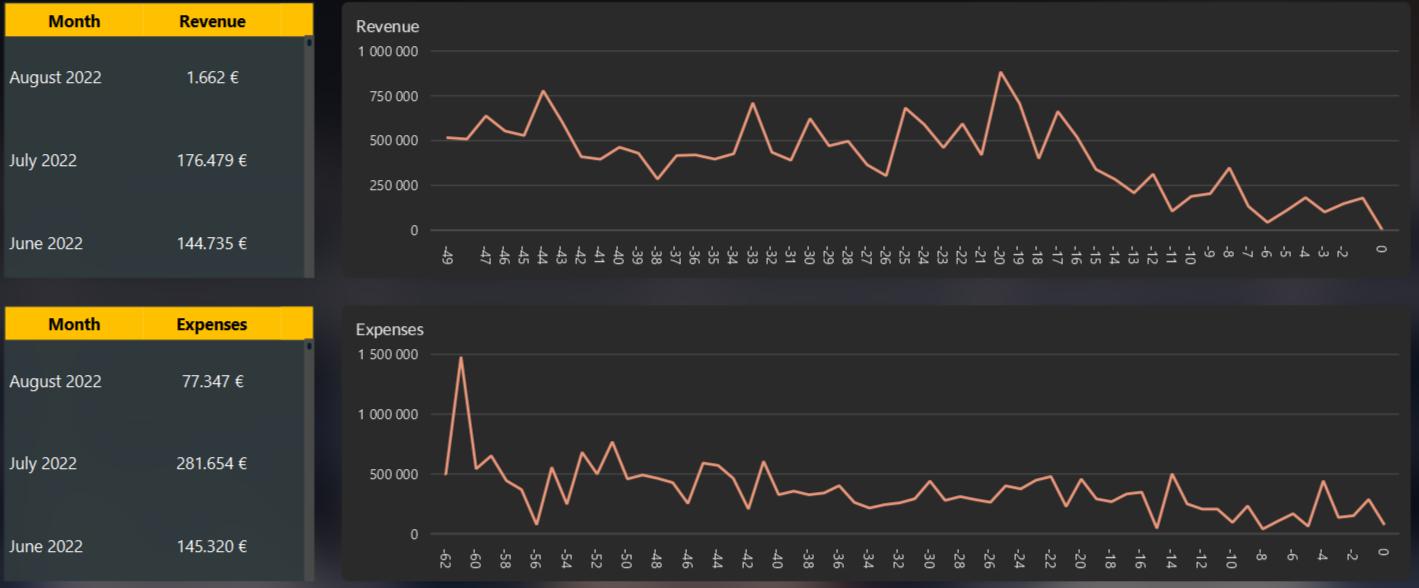 Favourite buses
GO 5209 [MS] Masterbus Veiling 2 - B7RLE 2DR (Ecomat/E4) (Driven distance 209.88 km)
GO 1840 Scania Aktiebolag Citywide 18LF 4D Bode (204.21 km)
GO 1259 Scania Aktiebolag Citywide 12LF 3D (145.39 km)
GO 1258 Irisbus Citelis 12 3P EEV ZF (135.5 km)
GP 5210 [MS] Masterbus Veiling 3 - B8RLE 2DR (12.4m/Stealth) (125.3 km)
Favourite Maps
Yorkshire 3.0 ((Map profit calculated from 3 months average income 26 092€)
Westcountry 3 v3.02 (11 572€)
Cotterell v1.1 (4 955€)
Ahlheim_Laurenzbach Updated (3 164€)
London (1 865€)
ETS 2 & ATS
Trucking side was very quiet this month, no activites logged on ATS at all.

Top drivers of the month
OMSI 2
GameBurrow (Revenue of 29 217€)
Benedettini (17 443€)
BMF_NJ (15 998€)
GamerKyren! (15 521€)
GrandmasterFuzz (10 131€)
ETS 2
Scouse52 (Driven distance 5 598 km)
Sambob_12 (1 679 km)
LetsRepaintIt (857 km)