Here is the company report for February 2021!
OMSI 2
Our company rating has hugely dropped. It's now down to 86%. Financially we lost about 100k last month.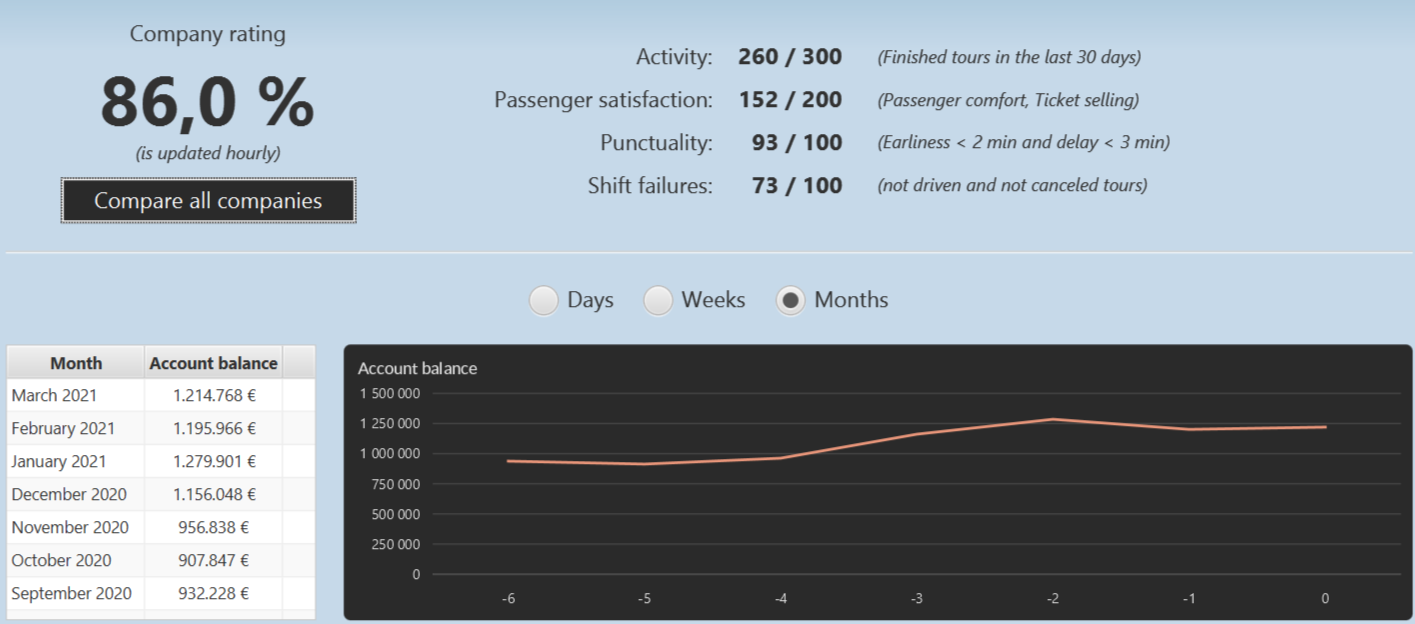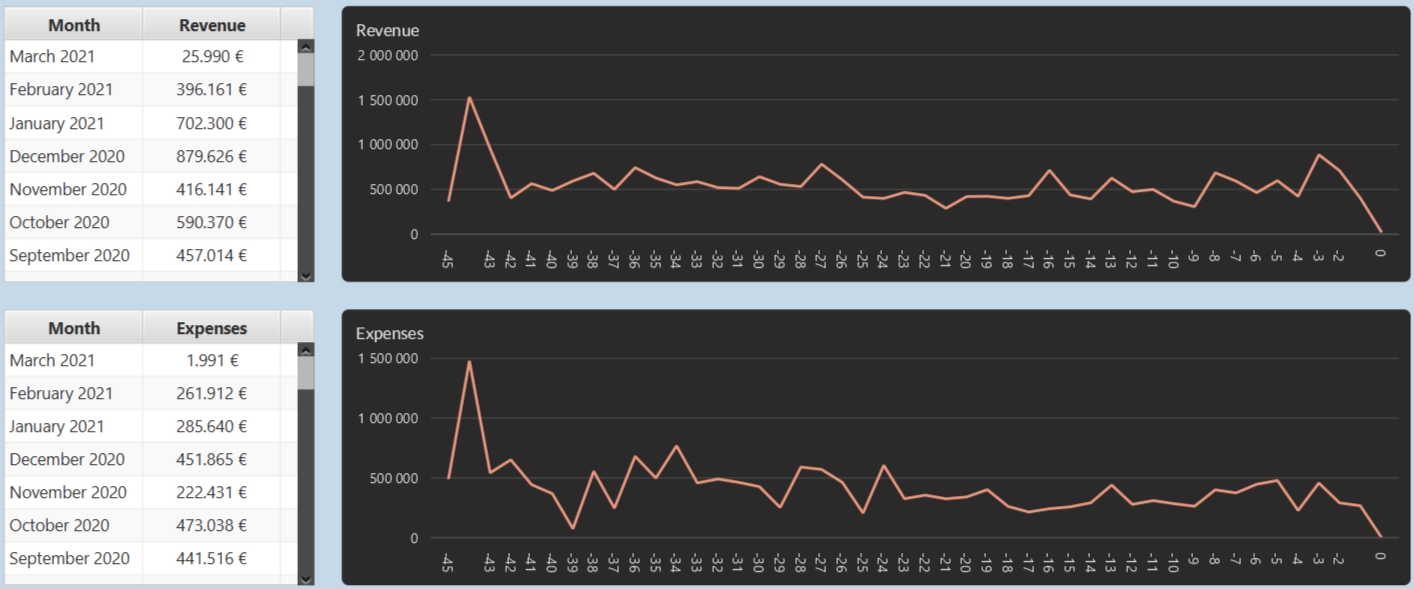 Top maps
London (income of 143 311€)
Ahlheim & Laurenzbach Updated (56 931€)
Fictional Szcezin (29 812€)
Berlin Spandau (28 613€)
Express 91.06 (18 151€)
Full statistics: 2021-02 Map statistics
Buses
We are changing the format, instead of income we are going to compare bus milages as this is what BCS API supports and we don't need to do manual work. Due to that I can't give you vehicle statistics for this but instead we are going show you most used buses of all time!
1215 MB Citaro C2 2D (3-gen) (driven distance of 10 042km)
2204 MAN DL09 (9 657km)
1803 Scania Citywide GN13 (7 858km)
1226 Volvo 7900 H (6 144km)
1201 MAN NL202 (4 444km)
Full statistics: 2021-02 Vehicle statistics
ETS 2 and ATS statistics

Top drivers
OMSI 2
binaya94 (income of last 30d 71 075€)
michael hadley (52 718€)
bradm56 (50 621€)
Scouse52 (37 931€)
Cookie (35 214€)
ETS 2
Scouse5 (driven distance of 34 364 km)
Rayx (6 021 km)
dansanp (3 491 km)
Lewis334_ (1 390 km)
Sambob_12 (237 km)
ATS
Scouse52 (driven distance of 15 661 mi)
Byron (5 505 mi)
GameBurrow (2 907 mi)
Lewis334_ (936 mi)
Kdeff (811 mi)