Time for the company report for the end of the 2021. BCS side of the company did really well.
OMSI 2 / Bus Company Simulator
Our rating rose a lot, problably due to the Christmas BCS event. This is an extremely good step forward!

I'm glad to also announce that we finished the event milestone!

Sadly the finances don't reflect nicely our progress because I made the mistake of not expanding the maps on the time, meaning map extension costs went into January, thus December taxes were high due to revenue / expenses ratio being out of balance.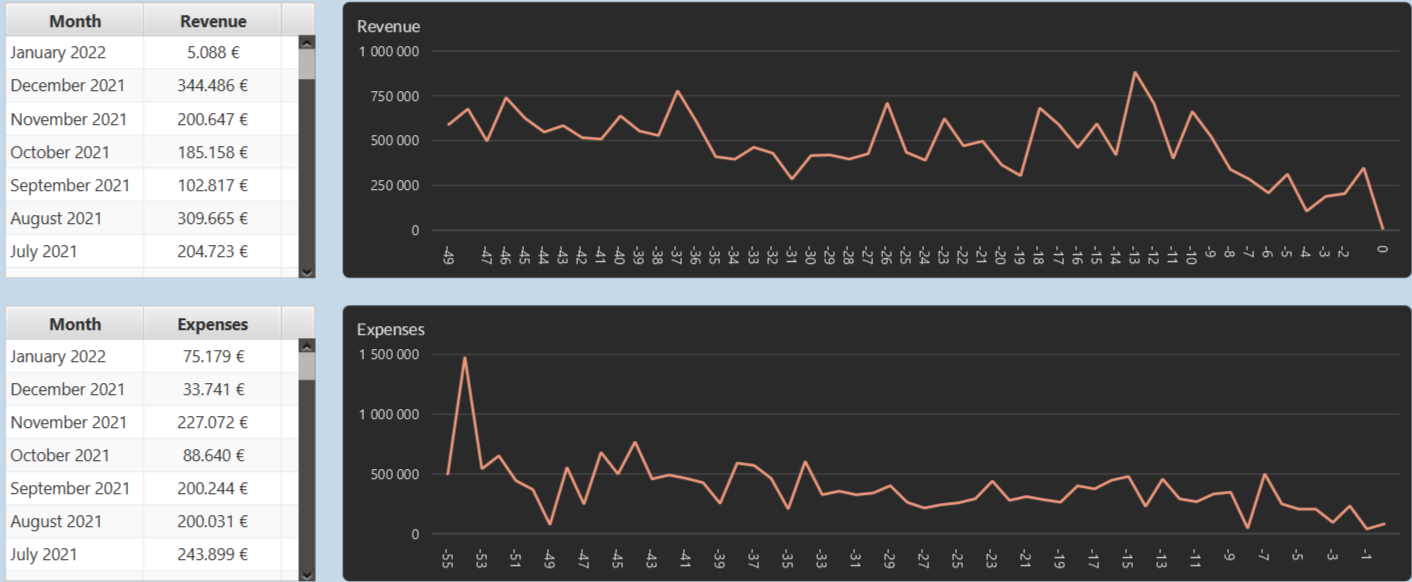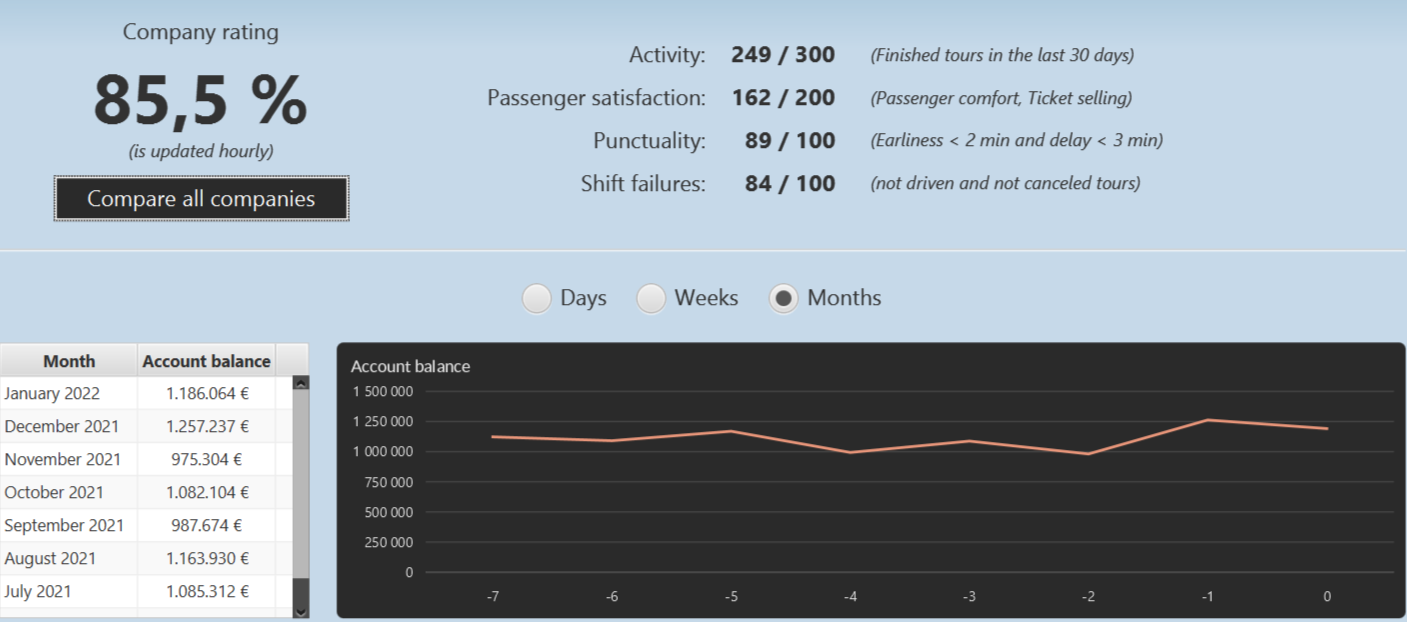 Favourite buses
Top 5 buses of this month were:
GO 1248 EvoBus Citaro Facelift 12M|3D|M447hLAG|Voith (Driven distance 445.93 km)
GO 1813 Hamburger Stadtbus Gelenkbus - HHA 2017 (360.3 km)
GO 1221 Hamburger Stadtbus Solo - HHA 2017 (216 km)
GO 1502 Solaris Urbino U15 MOKI ZF Ecolife DAF Euro 6 (187.7 km)
GO 1805 MAN NG272 - GN92 Krüger++ polychr. (165.26 km)
Best earning maps
Profit calculated from 3 months average income
Yorkshire 3.0 (Profit of 49 204€)
Ahlheim_Laurenzbach Updated (45 561€)
Städtedreieck 3 (23 733€)
Del-Pest 5.0 (11 792€)
London (4 689€)
ETS 2 & ATS
Euro truck Simulator again had massive activity logged this month.

Top drivers of the month
OMSI 2
adamooss (Revenue of 116 148 €)
Alaqoq (58 901 €)
Nerdkocka (21 454 €)
Fran Cepeda (19 717€)
BMF_NJ (13 852)
ETS 2
Scouse52 (driven distance of 50 509 km)
Caixotes (12 760 km)
dansanp (5 917 km)
smb251c (5 110 km)
Kdeff (2 551 km)
ATS
Scouse52 (driven distance of 1 622 mi)
Kdeff (470 mi)