General info
This month overall we lost around 30k. Company rating has dropped below 90%. Biggest rating hit seems to be from passenger satisfaction. That means you aren't driving carefully, interior lights aren't turned on (all of them) and your temperature in the bus may be wrong (in OMSI 20-21C is the preffered temperature for the passengers)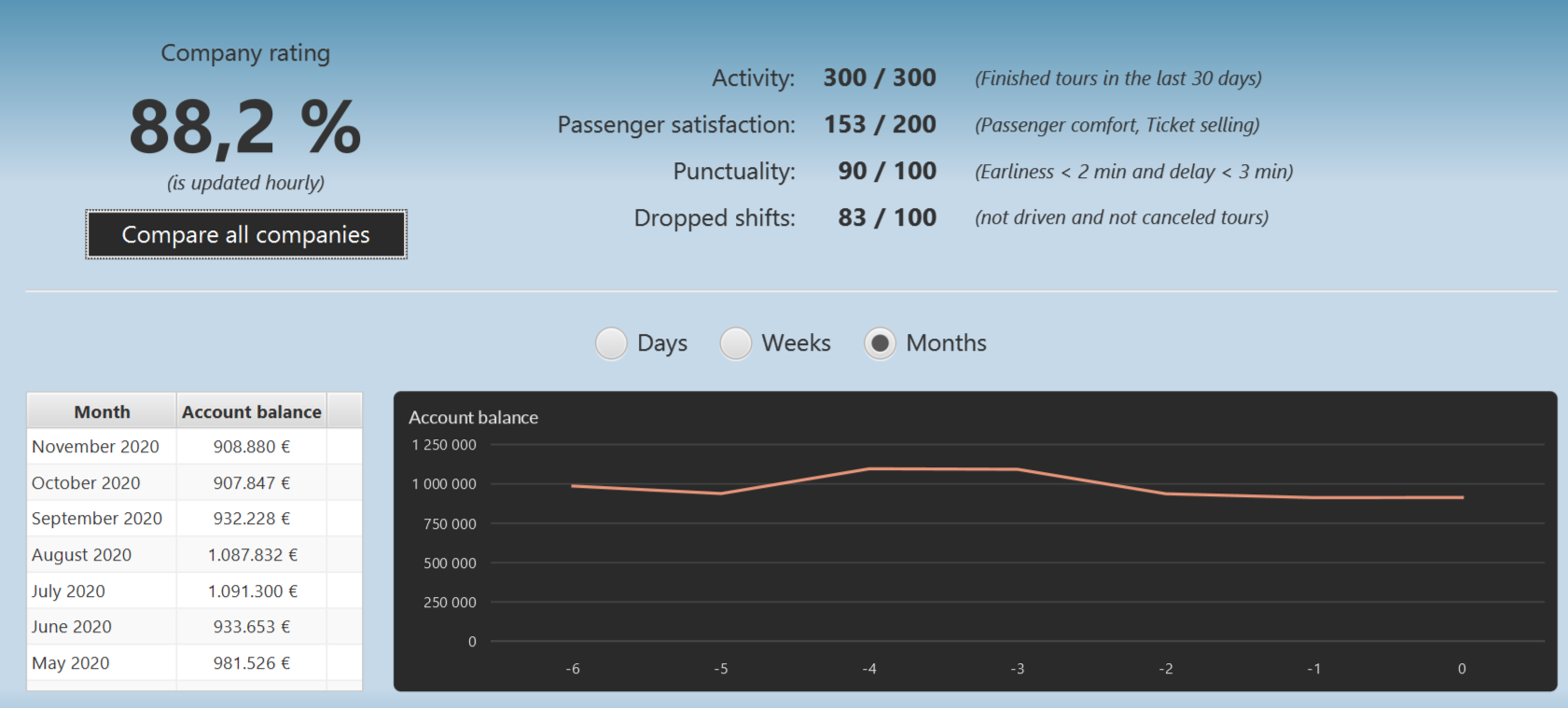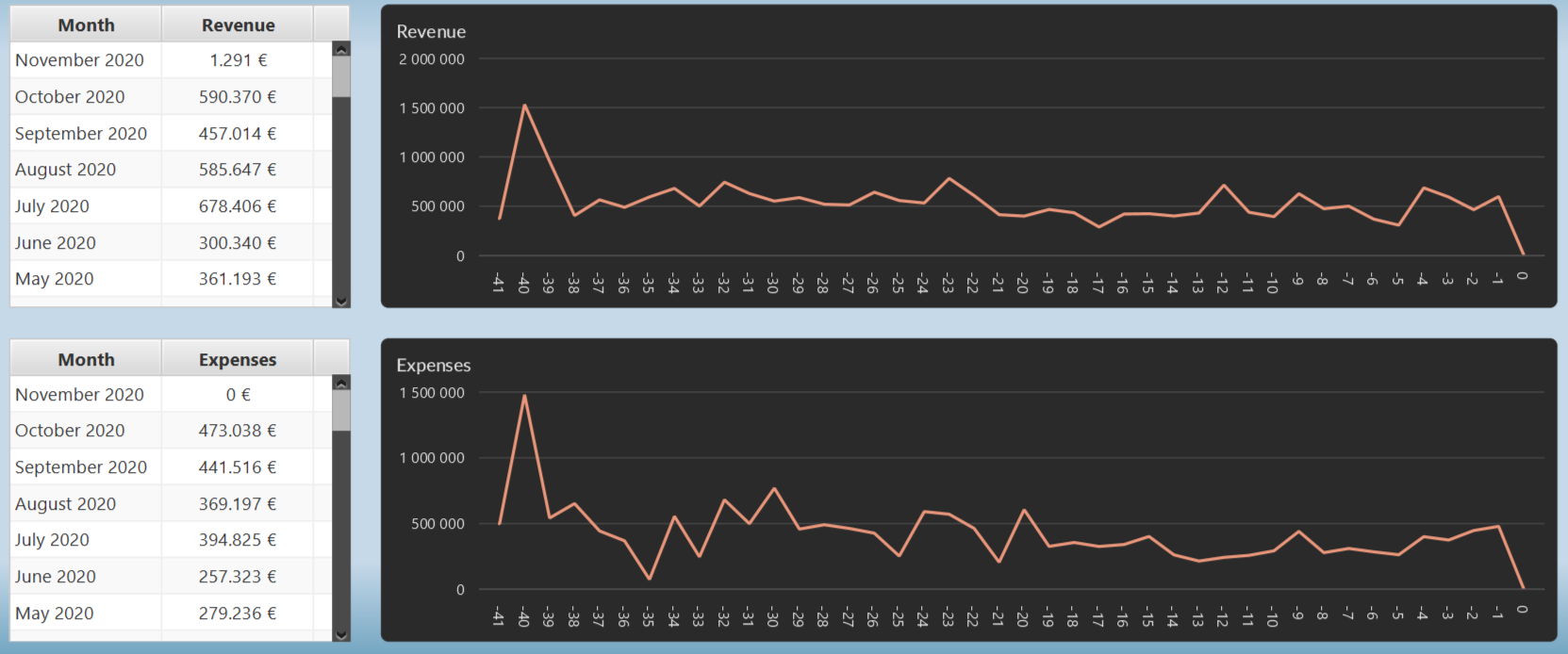 Employees
Top drivers this month were:
bradm56 (Earned money in last 30 days: 62 781€)
PICCO17 (42 620€)
DasVasker (40 222€)
volvorider (39 662€)
BMF_NJ (31 751€)
Maps
Top maps this month were
The South London Project (pure income of 36 064€)
BotW (32 211€)
Ahlheim & Laurenzbach Updated (31 355€)
Belgrade (26 448€)
Julingen (25 043€)
Biggest flops of the maps this month (starting from the bottom)
BRT Berlin (-14 826€)
Rheinhausen (-6 304€)
Berlin Spandau (-4 685€)
Fictional Szczezin (-4 076€)
Manly ACT Three (-3 769€)
I think this is the first time Fictional Szczezin was in negative since our company started.
As we speculated, following maps were not extended this month due to constantly being in the red:
Rheinhausen
Manly ACT Three
München
Liepaja 2020 (even though it's not in the red, nobody drove on it and it wasn't in the red because it's 90d income was high)
Berlin BRT (it justs costs us too much compared how much it's used, X10 was in green also in this month, so we only decided to keep that)
Full map report can be seen here.
Buses
Top buses this month were:
6209 Masterbus Gen 3 Stealth - B5TL 10.5 (62 990€)
1313 MB Citaro C2Ü (Rheihausen) (26 319€)
1821 MAN LC Caetano G CNG (24 511€)
1226 Volvo 7900 H (21 764€()
6206 Transbus ALX400 Trident (London) (19 486€)
In total we had 103 vehicles this month, 22 of them earned more than 10k, 21 not used a all. 5 vehicles got replaced with newer version.
3 vehicles got sold
MB Citaro Facelift Ü
Caetano Levante (both versions)
All other buses we said were in danger this month for some reason got usage and stayed (for now)
Full vehicle month's report can be seen here.